Droid Fighter Release Expected Soon?
Motorola Droid RAZR MAXX is surely not a device one would fancy but still, it has some charm that has created some fan following for this gadget. Yes, it is the 3300mAh battery that has the calibre to compete with the biggies like iPhone 4S and HTC one X. But there's some good news here. Verizon Droid RAZR MAXX will be available at an affordable price of USD 199.99 only with a two year contract with the carrier from today. Yes, this USD 100 discount deal is surely like a sweet pie for the budding smart phone users. Of course, for all those looking for a budget deal, this is a deal to die for. Now there's a catch here. Does this also mean that Droid RAZR HD aka Droid Fighter release is on its way?
Yes, this has been the strategy for mobile companies since some time. When the new flagship device nears the release, the company indulges into discount deals and price drops so as to clear the stock. Even though, we have not received any official confirmation from Motorola on this, this step of Motorola and Verizon creates some amount of expectation and suspicion. The other reason may also be that, just because MAXX sales are on a drop, such discount deals may help in raising the sales to certain extent. Thus Droid Fighter release is merely an expectation. But we hope this happens soon because already this device has collected so much of hype till now, both online and offline.
Just to revive your memories on the probable specs and features of Droid RAZR HD we present brief information here.
Features for Droid Fighter as per Leaks
A 720p HD Super AMOLED Display
Android Ice Cream Sandwich (Build 4.0.3)
13 megapixel ( f2.4 aperature from EXIF data )
Full HD video recording
As per the EXIF files data leak some 20 days back, it seems that Razr HD will run on out of the box Android Ice Cream Sandwich. Even though the spec sheet had limited data, one can make out that the rear camera can have aperture of f2.4 which has some similarity with iPhone 4S. Also, the prospective HD feature should impart the device with high-definition screen resolution.
These exclusive features and specs leak for Droid RAZR HD aka Droid Fighter, time and again has created a lot of enthusiasm among people to have more and more info about it. Indications and signs provide a pathway for the upcoming Droid. But the question is how soon it is expected?
Droid RAZR MAXX on Verizon at 199.99 USD is the best deal
Anyways, coming back to the point, currently, if you are looking for a smart and affordable Smart phone deal then perhaps Verizon Droid RAZR MAXX is the best choice for you right now. The unlocked MAXX is still quite bulky in price and has some USD 650 as the cost. Thus you can select Verizon as the carrier and get into this contract of USD 199.99 for two years which is surely your cup of tea.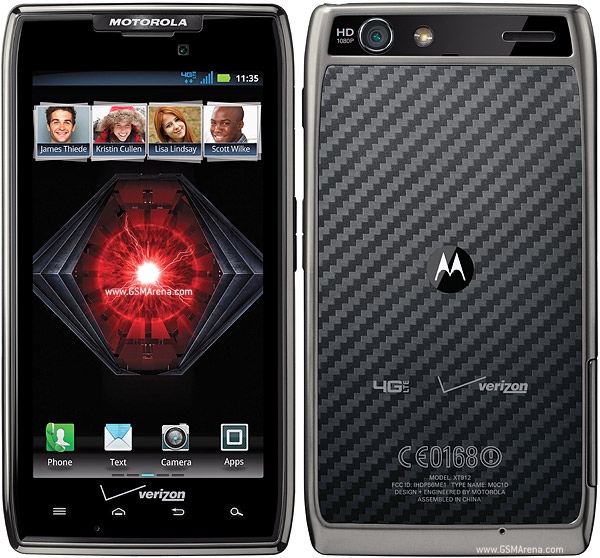 Also check:http://www.androidust.com/hint-on-droid-fighter-design-and-release/ dated 22nd May